We have another Annie on the blog today!
Let's welcome Annie Sullivan, the author of A Touch of Gold
*NOTE:
This post contains affiliate links.
Annie Sullivan is a Young Adult author from Indianapolis, Indiana. Her work has been featured in Curly Red Stories and Punchnels. She loves fairytales, everything Jane Austen, and traveling and exploring new cultures. When she's not off on her own adventures, she's teaching classes at the Indiana Writers Center and working as the Copy Specialist at John Wiley and Sons, Inc. publishing company, having also worked there in Editorial and Publicity roles. You can follow her adventures on Twitter and Instagram (@annsulliva).


Interview with Annie
1. Hi Annie! Welcome to Just Commonly! How would you describe yourself?
Hello! I would describe myself as a fun-loving individual who loves to read and travel. I love Jane Austen and the Oxford comma. I also love fairytales and grew up reading them and watching every movie about princesses that I could find!
2. What can you tell us about the types of books you write?
I love to write young adult fantasy and fairytales. Anything involving interesting creatures, high-seas adventures, dark forests, and magic, and I'm there! I love coming up with new myths and new worlds that make the readers' imaginations soar.
3. How about more specifically, A Touch of Gold?
A Touch of Gold follows the seventeen-year-old cursed daughter of King Midas as she faces pirates, betrayers, and thieves on her quest to retrieve her father's stolen gold—all while fighting to conceal powers that are getting harder and harder to hide.
4. Why King Midas and why continue you story? Where did this idea come from?
I came up with the idea after watching the first Pirates of the Caribbean movie. I started thinking about cursed gold, which led me to King Midas. However, I like to write about strong female characters, so I focused on his daughter. She's a forgotten character in the original myth. I wanted to explore what happened to her after her father turned her to gold. There had to be lasting side effects.
5. Can you tell us a bit about each of your main characters, more specifically Princess Kora?
Princess Kora is the daughter of King Midas. She was turned to gold by her father when she was seven years old. That encounter left her with lasting side effects, like golden skin and the ability to sense the locations of the other objects her father turned to gold—not to mention other, more dangerous side effects that are getting harder to control. While Kora starts out a timid outcast, she works to find her own strength in a world that thinks she's cursed.
Hettie is Kora's cousin. She's full of witty comebacks and spunk. She doesn't take no for an answer and always wants to get her way. She definitely does a few things to spice the story up, and I think readers will enjoy her character.
6. Is there a character in A Touch of Gold that you just grew to love, but didn't so in the beginning?
I grew to love King Midas. After reading all the original myths, I always thought he should've known better then to ask to be able to turn things to gold. However, in my version, his curse came about because the trickster god Dionysus twisted his words. That made me have a lot more sympathy toward King Midas than I thought I would.
7. Without giving away any spoilers, can you share with us your favorite part or line(s) in the story?
One of my favorite parts is when Kora and her cousin take on some mythological creatures. It's really up to them to save the day. They have to find their own inner strength and realize things they thought were flaws about themselves might just be their greatest strengths.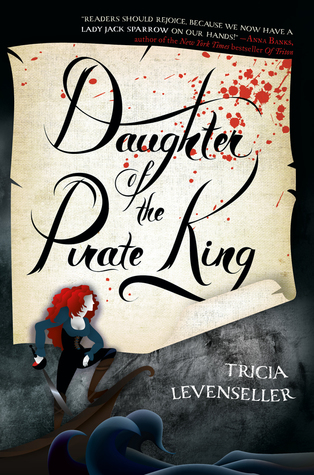 8.

Character visits! Which book/story (not your own) would you think make a great connection for your characters if there's such a thing as book jumping?
I think they would feel right at home in Daughter of the Pirate King by Tricia Levenseller because of all the pirates and high-seas adventures. The characters of A Touch of Gold would feel right at home on the water!
9. And which character of which book will you think would make a great "faraway best friend" Kora can confide in?
I think Kora would find a real kindred spirit in Cinder from Cinder by Marissa Meyer. Cinder's had a hard life and is a bit of an uncast. People don't treat her well. Kora's in the same boat. People are afraid of her because of her golden skin. No one wants to get too close. Cinder and Kora would really be able to relate to each other on that level.
10. I'm a huge #coverlover and I just love the cover of A Touch of Gold. How involved were you in the cover design decision?
My publisher got my input early on, and I sent some suggestions. But they really knew what they were doing and pulled this together. I really think they outdid themselves with how eye-catching and amazing this cover is.
11. Was this always the cover or were there other editions? Will you be able to share?
This was the only cover! The team loved it from the start, so that's what we went with! It was a pretty easy process!
12. We see a lot of Young Adult novels turned in various forms of medium. If A Touch of Gold is to be picked up and reissue in another format, would you rather it be in an animated feature, a graphic novel or a live-action movie?
Ahhh! It's my dream for it to be turned into a movie. I honestly can't decide between it being live action or animated. I could really see it going either way. I would just be so happy if either happened!
13.

Let's chat a bit more about you. Growing up, King Midas was one mythology that I've always loved. What are some of your favorite childhood classics growing up?
I loved Beauty and the Beast the most, but Robin Hood and Peter Pan were probably close to that. I read so many retellings growing up that I've lost count of how many.
14.

I read on your website you're a huge fan of Jane Austen. So tell us, which one is your favorite and are there any "Jane Austen" influence we might see in A Touch of Gold?
I love Jane Austen so much (see question #1!), and without giving anything away, there are some odes to Jane Austen in A Touch of Gold. Parts of the plot are definitely influenced by her work, so I think readers will be intrigued by the twists and turns that happen!
15.

Favorite rendition of a Jane Austen novel?
How can you not love the BBC Pride and Prejudice miniseries??? That was my introduction to Jane Austen, so it will always have a special place in my heart. But I do love so many versions. I love the Bollywood version Bride and Prejudice, I love the Youtube series The Lizzie Bennet Diaries, and Austenland by Shannon Hale.
I mean, I basically love anything Jane Austen or anything Pride and Prejudice related. I even have a Jane Austen teapot and Jane Austen pajamas!
16.

What book or books are on your nightstand currently?
I just started Children of Blood and Bone, and I am super excited about this one. I was afraid it wouldn't live up to the hype, but I'm a few chapters in and loving it!!!
17.

What can we expect from you next?
Hopefully A Touch of Gold will have a sequel, and I'm also working on a few more fantasy and fairytale retellings that I think readers are really, really going to love! Stay tuned! And follow me on these social media sites for updates:
•

Website: https://anniesullivanauthor.com/
•

Facebook: https://www.facebook.com/AuthorAnnieSullivan/
•

Twitter: @annsulliva
•

Instagram: @annsulliva
18.

And last and a fan favorite, please give us 5 random facts about you.
I am a master 4-leaf clover finder. I find them all the time!
I've been to every single continent!
I've met Rosa Parks.
I'm terrified of spiders.
I collect teapot!
About the Book
Release Date:

August 14, 2018
King Midas once had the ability to turn all he touched into gold. But after his gift—or curse—almost killed his daughter, Midas relinquished The Touch forever. Ten years later, Princess Kora still bears the consequences of her father's wish: her skin shines golden, rumors follow her everywhere she goes, and she harbors secret powers that are getting harder to hide.
Kora spends her days locked in the palace, concealed behind gloves and veils, trying to ignore the stares and gossip of courtiers. It isn't until a charming young duke arrives that Kora realizes there may be someone out there who doesn't fear her or her curse. But their courtship is disrupted when a thief steals precious items from the kingdom, leaving the treasury depleted and King Midas vulnerable. Thanks to her unique ability to sense gold, Kora is the only one who can track the thief down. As she sails off on her quest, Kora learns that not everything is what it seems—not thieves, not pirates, and not even curses. She quickly discovers that gold—and the power it brings—is more dangerous than she'd ever believed.
Midas learned his lesson at a price. What will Kora's journey cost?
*NOTE:
This post contains affiliate links.