What Is This Month's Theme For Groovy Lab in a Box?
Shakeitup: Engineering Design Challenge - A Lesson in Earthquakes
: You are a groovy earthquake engineer who has been contracted by the city of Los Angeles. Using only the materials from your Groovy Lab in a Box, can you design and build the tallest skyscraper that can withstand the next BIG quake? During your ENGINEERING DESIGN PROCESS, you will investigate what causes earthquakes while constructing a groovy seismograph and shake table. Explore S and P waves, fault planes, famous earthquake-proof structures around the world and much, much more!
Emphasis on STEM (science, technology, engineering, and math)
Extended learning through our exclusive online portal
For children ages 8 and up
As always, the "Shakeitup" box will have a groovy Lab Notebook where your kids can read about the investigations and Engineering Design Challenge. Plus, all subscribers get access to the Beyond...in a Box web portal for additional groovy learning and STEM fun.
Be sure to start your subscription today so you can receive "Shakeitup" before it ships on January 29.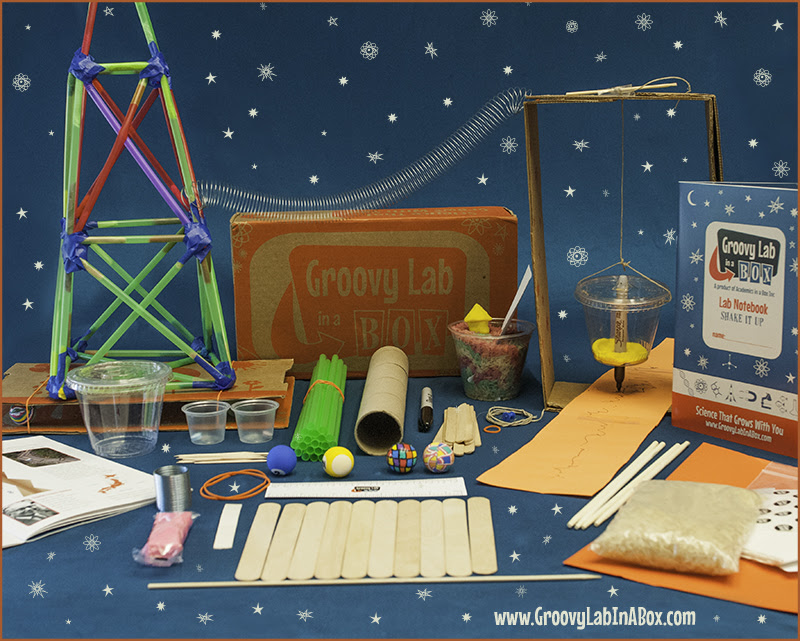 **The links in this blog post are affiliate links. If you make a purchase after clicking on these links, I will receive a small commission from Groovy Lab in a Box.