Today on the blog, I have the super caffeinated
Jaime Jo Wright
here to chat about her new book,
The House on Foster Hill!
Professional coffee drinker & ECPA/Publisher's Weekly best-selling author,
Jaime Jo Wright
resides in the hills of Wisconsin writing spirited romantic suspense stained with the shadows of history. Coffee fuels her snarky personality. She lives in Neverland with her Cap'n Hook who stole her heart and will not give it back, their little fairy Tinkerbell, and a very mischievous Peter Pan. The foursome embark on scores of adventure that only make her fall more wildly in love with romance and intrigue. Jaime lives in dreamland, exists in reality, and invites you to join her adventures at jaimejowright.com
How did you come up with the suspense aspect of the story? What kind of research did you do in preparation of this story?
Well, like I mentioned earlier, I'm an avid podcast listener of cold cases. Preferably historic ones, but not always. I also read a lot of classic novels, for the historical feel and accuracy, I study different resource books, depending on the topic, and in this case, I also studied old home architecture and how the houses were built, using what materials, and what floor plans.
The suspense elements are just sort of how my brain ticks. Any situation in life I find myself asking what would happen if . . .? So while you may be enjoying your pastry at a local coffee shop, my brain is questioning what I will do if someone busts into the shop and takes us all hostage. It's just how I'm wired, I suppose.
What can you tell us about your main characters?
Absolutely!
Ivy Thorpe is my heroine from 1906. She is a very common-sense minded individual with a vivid ability to theorize possibilities, the implications of said possibilities, and therefore impending consequences. She is extremely empathetic, to the point that she will feel the emotion of another she's empathizing with and it can spiral her into darkness. She has very limited if not non-existing patience for disrespect and broken loyalty. Once a person is in Ivy's inner-circle, she will die for them.
Kaine Prescott is my heroine from present day. Kaine has the ability to assess a situation logically, but then it's difficult for her to disconnect from it emotionally. So logic and emotion are always at war within Kaine. She too loves deeply, but she's more cautious and guarded. She's a bit sarcastic when she's hurting, preferring to ward off even comfort with a sarcastic statement, as she doesn't know how to process empathy or even help. It's her nature to give of herself, all of herself, but she's not accustomed to having it reciprocated. Kaine need someone stable to bring sense to her warring personality, but she'll also be the first to step up to help another even if it costs her her own peace of mind.
Which secondary character in The House on Foster Hill do you think readers will gravitate towards and why?
Mmmm, this is a difficult one. I'm going to guess Joy. Joy is a peppy, eccentric woman in her sixties who wears red lipstick, gaudy jewelry and can sort of bowl a person over with her energy. But she loves hard, and I think that's what makes her so loveable.
I'm a huge fan of book covers. I think it sets the tone for what to expect. And I just LOVE the cover of The House on Foster Hill. Is the cover what you expect when you wrote the book? How close is it? Can we imagine that is the house?
Yeah, so interesting story with that. The house IS exactly how I pictured it, although, the graphic designer and I didn't exactly sit down and discuss it. I sent the designer a ton of pins on Pinterest, which I'm sure helped, but in the end, I think she might be a mindreader. (insert suspenseful music here). The kicker was when she put in the old, warped piano. A piano plays an integral part to the story, and here's the weird part: the designer threw it on the cover cause it looked good. She had no idea a piano was so important.
What would you like your readers to take away with The House on Foster Hill?
I would like them to take away a significant awareness of the very real issue THOFH identifies. It's very plain by the end of the book, and it's something I believe humanity is far to blasé about. We need to be more proactive and do our part. But, that's all I'll say for now. No spoilers. 😊
Which part of the book is your favorite? Can you share a line/paragraph (without a spoiler)?
I don't know that there's a particular line or paragraph. But there is a scene toward the end of the book where it all sort of comes together. Where the mystery and the reasons why are revealed in the historic setting. It was a difficult part to write because it was so poignant, so desperate, and yet filled with a bittersweet hope. You'll know the scene when you read it. The characters are all sitting in a parlor room. 😉
Can you share a bit about your next novel, The Reckoning of Gossamer Pond?
YES! I'm excited about this one. It's a similar fashion, split-time, so half-historical, half-present day. Basically, it's about a little town in Wisconsin that is very pious, very religious, and very focused on impressing one another. But what would happen if someone decided to expose all the sinful secrets buried beneath? What would happen if a reckoning came to town? My two heroines, Libby ca. 1907 and Annalise, present day, both are confronted with secrets, watching the loss of life when those secrets are exposed, and having to reconcile their own dirty little secrets and whether they will confess themselves, or lose their own souls in the process.
Let's chat a little more about you. For those that know you, you're a coffee lover. Do you have a favorite?
I'm also a coffee snob. (sheepish grin) I love a good, strong coffee, fresh roasted. One of my favorite brands is from North Carolina, Kill Devil Coffee. My soul sister turned me on to it, as she was born and raised in NC, and I'm sold.
If you have to pair a book with your favorite coffee, what would it be?
Definitely Great Expectations with a smooth Guatemalan.
Is there a place you love to go for inspiration or to get your creative juices running?
My couch. With no children in the house. Coffee brewing. A blanket. My window overlooking my woods. A nice candle. Oh heavens. Now I'm dreaming … Jaime! Snap out of it!
What are your favorite reads of 2017 so far?
Great question!! My faves so far are: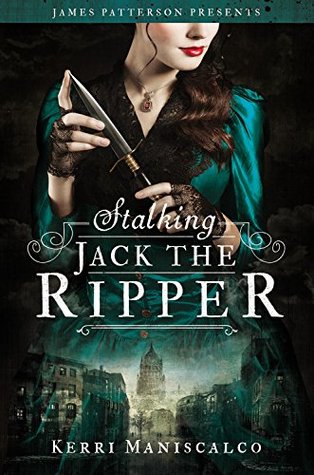 Mark of the King, by Jocelyn Green

Then There Was You, by Kara Isaac

Lady Jayne Disappears, by Joanna Politano Davidson

Stalking Jack the Ripper, by Keri Maniscalco
And last, a fan favorite, please give us 5 random facts about you.
Oh fun! Okay. 5? Hmmm….


I have an addiction to eyewear. I have at least five or six different pairs of glasses, all the same prescription.
I am the proud pet-mom of 4 frogs and 1 snake.
I sort of have this awful fascination with early forensics and autopsy science.
I bow-hunt for deer.
I couldn't do a craft project to save my life.
Thank you Jaime for stopping by! I have quite the addition to eyewear as well and in all sorts of colors and shapes!
ABOUT The House on Foster Hill
Outstanding Debut Novel from an Author to Watch
Kaine Prescott is no stranger to death. When her husband died two years ago, her pleas for further investigation into his suspicious death fell on deaf ears. In desperate need of a fresh start, Kaine purchases an old house sight unseen in her grandfather's Wisconsin hometown. But one look at the eerie, abandoned house immediately leaves her questioning her rash decision. And when the house's dark history comes back with a vengeance, Kaine is forced to face the terrifying realization she has nowhere left to hide.
A century earlier, the house on Foster Hill holds nothing but painful memories for Ivy Thorpe. When an unidentified woman is found dead on the property, Ivy is compelled to discover her identity. Ivy's search leads her into dangerous waters and, even as she works together with a man from her past, can she unravel the mystery before any other lives--
including her own--are lost?