A contemporary paint-every-day watercolor guide that explores foundational strokes and patterns and then builds new skills upon the foundations over the course of 30 days to create finished pieces.
This beautifully illustrated and inspiring guided watercolor-a-day book is perfect for beginning watercolor artists, artists who want to improve their watercolor skills, and visual creatives. From strokes to shapes, this book covers the basics and helps painters gain confidence in themselves along with inspiration to develop their own style over the course of 30 days. Featuring colorful contemporary art from Mon Voir design agency founder and Instagram trendsetter Jenna Rainey, this book's fresh perspective paints watercolor in a whole new light.
Everyday Watercolor
by Jenna Rainey is a one of those books that are easy to handle since it's broken down into daily lessons. I like that approach, since it organizes things. You can proceed further along if you'd like. I like the simplicity of the lessons, which is great for beginners. However, since I've studied art and design before, I find some of the terms might not work well for beginners if they had no idea what it meant in the first place. There's a certain level of assumption, but there's also a good amount of information including how to hold the brush for a certain effect. Much of the terminology are noted in the beginning pages which I highly suggest beginners to take a look at first instead of jumping into the first lesson. With that said, there's a lot of reading. I think if there were an audio companion to this book, so as you are following the instructions, you can try it out as well would make this experience more fulfilling, and less confusing.
In all, I do find the lessons a great refresher and very useful. Each lesson focused on one organic item to draw and I look forward to spending more time on watercolors.
Disclaimer: I received a copy of this book from the author/publisher. I was not required to write a positive review, and have not been compensated for this. This is my honest opinion.
For my review policy, please see my
Disclosure
page.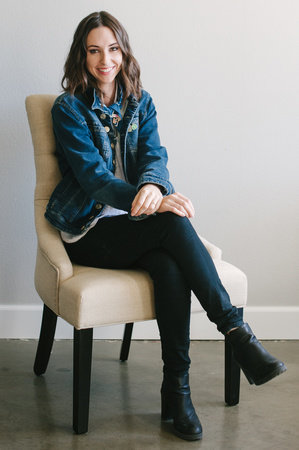 Photo: © Jenna Rainey
JENNA RAINEY
is the owner and lead designer of design agency Mon Voir, which specializes in watercolor, calligraphy, and other hand-drawn designs for various mediums. Rainey also travels the country teaching workshops on calligraphy and watercolor. Rainey and Mon Voir have been featured on various blogs and online magazines such as Style Me Pretty and Brit + Co.