Publisher:
Ten Speed Press
Release Date: January 23, 2018
Focused on the art of crafting complete, balanced meals that deliver sustained energy and nourishment, this book features 100 compelling and delicious recipes that just happen to be vegan.
These 100 recipes for wholesome and nourishing vegan food from blogger, nutritionist, and Food52 author Gena Hamshaw help you make delicious vegan meals that deliver balanced and sustained energy. Every recipe contains the key macronutrients of healthy fats, complex carbohydrates, and proteins, which together make for a complete meal--things like Smoky Red Lentil Stew with Chard, and Falafel Bowls with Freekah and Cauliflower. Photographs accompany each recipe, showing how Gena's simple techniques and fresh ingredients yield delicious meals. Additional tips and tricks for taking food on the go, and for cooking ahead on the weekend for quick weekday lunches and dinners, round out the collection.
I'm not a full on vegan, but I have started eating more plant-based meals in recent years. Plus having read some of Gena Hamshaw's blog posts, it was a no brainer for me to take a look into her latest release, Power Plates: 100 Nutritionally Balanced, One-Dish Vegan Meals. The title totally captured me. I'm also a big fan of one dish/pot meals too. Easy, simple (at least one would hope) and fits all the nutritional requirements your body needs. Plus, the pretty pics helped too.

With that said, while I enjoyed some of the recipes, I was a little underwhelmed by the simplicity of others that didn't seem like it needed a recipe in the first place. It would be great if it had a section that just shares a bit about how to prepare vegetables as it is,simply baked, boiled or cooked. It did here, but I think a section in itself with other examples will give readers a "warning" to not expect something more prepared. That said, I still liked some of the combinations as noted in the salads and the soups. It gives someone who sticks with the usual "just throw everything into the salad" more thought on how these ingredients can work better together to not only be healthy, but tasty as well.

On a side note, check out the authors' website and instagram for some recipes you can try out. If you like it, Power Plates may be a great fit for you.
Disclaimer: I received a copy of this book from the author/publisher. I was not required to write a positive review, and have not been compensated for this. This is my honest opinion.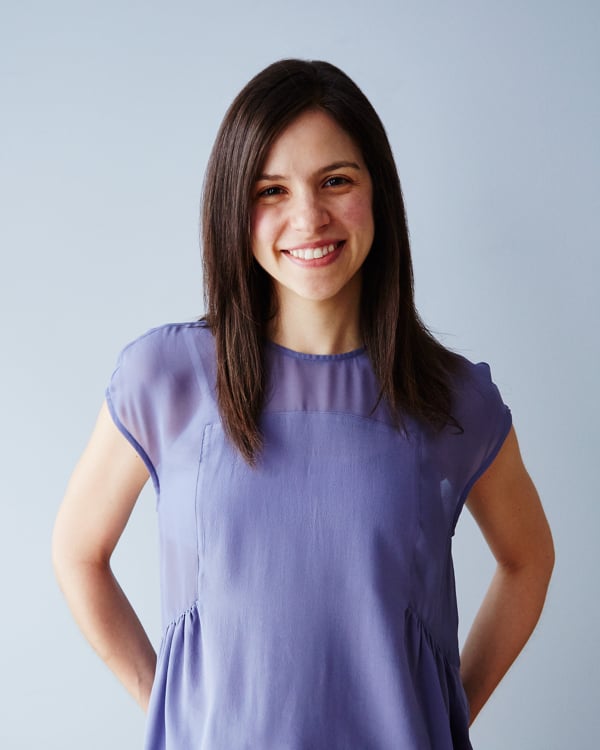 Gena Hamshaw is a passionate vegan food blogger and cookbook author living in New York City. She is the creator of The Full Helping (www.thefullhelping.com), a vegan recipe blog that also touches on themes of mental health, self-care, body positivity, and compassionate living. She writes about vegan cooking for the website Food52, and her work has been published or reprinted in O Magazine, Thrive Magazine, Whole Living, Redbook, The Huffington Post, Slate, Time, and numerous other publications. She works as a certified nutritionist with a specialization in plant-based eating patterns, and she is completing her masters in nutrition science at Columbia University.
*NOTE:
This post contains affiliate links.