I'm a fan of Book of the Month, and love to share deals periodically, as you already know. I love the fact that I have a week to review the books available and choose to skip if nothing hits my interest.
Their website is quite easy to use, and I love their periodic goodies available. Well, in celebration of Mother's Day, they have a couple of deals for new members. Plus, the May's books are available now! Check it out. Can you guess which one I will choose? 😉
Deal:
Buy a Mother's Day gift, get a free month for yourself!
Terms: This is for new members only. Ends 5/14/2018.
Members are not eligible for this deal. No coupon code.
HERE ARE THE MAY 2018 BOOKS: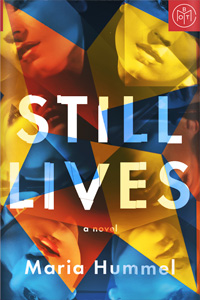 Can you guess which one will be my May selection??
ABOUT THE BOOK:
From the author of Happiness for Beginners comes an unforgettable love story about finding joy even in the darkest of circumstances.
Margaret Jacobsen has a bright future ahead of her: a fiancé she adores, her dream job, and the promise of a picture-perfect life just around the corner. Then, suddenly, on what should have been one of the happiest days of her life, everything she worked for is taken away in one tumultuous moment.
In the hospital and forced to face the possibility that nothing will ever be the same again, Margaret must figure out how to move forward on her own terms while facing long-held family secrets, devastating heartbreak, and the idea that love might find her in the last place she would ever expect.
How to Walk Away is Katherine Center at her very best: an utterly charming, hopeful, and romantic novel that will capture reader's hearts with every page.
Why did I choose this book?:
I think first off, the title grabbed my attention. I'm not typically one to look at book descriptions, especially if I know I'll be reading it soon. However, since I've got quite a few on my TBR pile from previous months, I think I'll be safe in terms of "forgetting" the description by the time I read it. 😜 The description piqued my interest about change and life-altering experience, I think the emotional factor may be a good one.
Which book(s) would you choose?
*NOTE:
This post contains affiliate links.