Sometimes I love to mix it up! And for The Emerald Sea by Richelle Mead Blog Tour, I'm planning on some pretty things!
*NOTE:
This post contains affiliate links.
First, a bit about the upcoming conclusion to the Glittering Court series!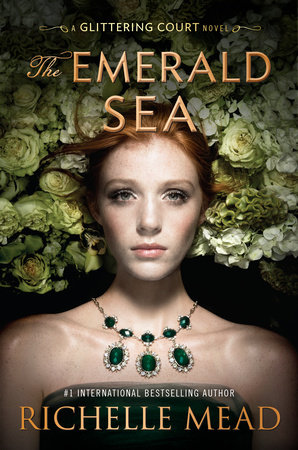 The Emerald Sea
The final installment in Richelle Mead's sweeping, enthralling Glittering Court series answers the trilogy's biggest question: what is the secret that drives Tamsin to win at all costs?
Tamsin Wright is unstoppable. She must become the Glittering Court's diamond: the girl with the highest test scores, the most glamorous wardrobe, and the greatest opportunities to match with an elite suitor in the New World. Training alongside other girls in the Glittering Court, Tamsin immerses herself completely in lessons about etiquette, history, and music--everything a high-society wife would need to know. Once she's married, she'll be able to afford a better life for her family, so the sacrifice is worth it if she can be the best.

When her friendship with Mira and Adelaide, her roommates at the Glittering Court, threatens her status as the top-ranked prospect, she does the only thing she knows will keep her on track: she cuts them out of her life. But when her voyage across the sea goes off course, Tamsin must use her unrelenting grit and determination to survive the harsh winter far north of her intended destination in hopes of making it back to the Glittering Court in time to secure a proposal--and a comfortable future for her family.

Experiencing new cultures and beliefs for the first time, Tamsin realizes that her careful studies haven't prepared her for everything, and with new alliances formed with roguish tradesman Jago Robinson and good-natured minister Gideon Stewart, Tamsin's heart begins to be pulled in different directions. But she can't let her brewing attraction get in the way of her ultimate goal: protecting the secret she holds closest to her heart, the one that would unravel everything she's worked for if it's uncovered.
Fashion & Books with emphasis on Midnight Jewel
Have you ever been influenced by books, either by its cover or contents when it comes to clothes?
The
Glittering Court
series as a whole had me thinking of gowns and pretty dresses! With
Midnight Jewel
, luscious reds or deep burgundy inspired for some red hot fashion and bookish art too!!
Images from Free Domain
Release Date:

March 6, 2018
In the second installment of the bestselling Glittering Court series, Richelle Mead goes beyond the glitz and glamour, delving into the dark, political underbelly of their world through the eyes of one girl who dares to fight for her freedom.

A refugee of war, Mira was cast out of her home country and thrust into another, where the conditions were inhospitable at best. In a life-altering twist of fate, she is given the chance to escape once more, and she takes it, joining the Glittering Court.

For a select group of girls, the Glittering Court offers a shot at a life they've only ever dreamed of, one of luxury, glamour, and leisure. But for Mira, it means further persecution, not only from her fellow Glittering Court jewels, but from her suitors, as well--men she would potentially be expected to give her life to.

By day, she goes through the motions, learning the etiquette and customs that will help to earn her anonymity, even making a couple true friends in the process, the forthright ladies' maid Adelaide and the ambitious laundress Tamsin. But by night, Mira hatches a different plan entirely--one that, if exposed, could get her hanged in the highest court of Adoria.

Midnight Jewel is the extraordinary story of a girl with few options who courageously forges a new path, finding love, passion, lifelong friendships, and maybe even a way to freedom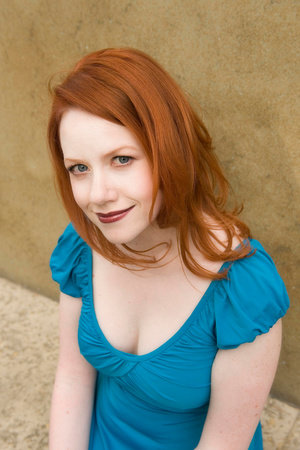 Richelle Mead
is the author of the international #1 bestselling Vampire Academy series, its bestselling spin-off series,
Bloodlines
, the fantasy standalone
Soundless
, and the
Glittering Court
series. A lifelong reader, Richelle has always had a particular fascination with mythology and folklore. When she can actually tear herself away from books (either reading or writing them), she enjoys bad reality TV, traveling, trying interesting cocktails, and shopping for dresses to wear on tour. She is a self-professed coffee addict, works in her pajamas, and has a passion for all things wacky and humorous. Originally from Michigan, Richelle now lives in Seattle, Washington, where she is hard at work on her next novel. Visit RichelleMead.com to find out more.