"They were that good at acting, at preserving appearances."
Release Date: October 16, 2018
Genre: Contemporary Fiction
These no-longer-newlyweds want out of this road trip—and their marriage. Too bad they can't find the off ramp.
Weeks away from their one-year wedding anniversary, Mallory and Connor Duncan can't even agree on how to end their marriage. But when a last-minute crisis lands them on a three-thousand-mile road trip together, Mallory wonders if their story may not be over after all.
The trip begins to unravel before the key is even in the ignition, and an at-risk, trouble-seeking missile of an eleven-year-old is unexpectedly launched into their travel plans. Close quarters get even tighter, and the couple believes this whole experience will spell disaster.
Their first year of marriage hasn't been the arm-in-arm togetherness they expected. How can they find a new beginning when the road ends?
Sometimes you read a book, a story that does something to you. Author Cynthia Ruchti have always had that ability for me. Each of her stories that I've read stirred something, be it in my mind or my heart, it made me ponder. Her latest release, Miles from Where We Started does just that.
It's refreshing when a story is not about finding love, but what comes after. Many Hallmark movies will portray a couple towards marriage and that would make it a happy ever after ending. Yet, in reality, we all know that's not where it ends, but rather where life begins in a whole new adventure and journey.
After one year, still considered newlyweds, our main characters Connor and Mallory is in the midst of a breakdown of their marriage. Then, when life and circumstances throws them together on a literal journey, camping and roadtrip-ing with an "at-risk" youth, what God plans may just let them see the hope and faith in "togetherness" to travel through life's bumps on the road.
"But it might be very, very hard . . . I know. And it doesn't matter. Because . . . love."
What really have me thinking how love can bind people together, but to keep it strong, the strength of that bind needs to be mixed in with faith, trust, hope and yes, communication. What the author accomplished is for readers to experience that with our characters, but also their journey of uncertainty, for their personal lives as well as the literal sense of not knowing their destination until it was given to them. There are details to be had, and our God is a God of details, despite what we may think at times.
". . . ready to take another step up in adulting? And in a God who cares about details. . ."
In all, Miles from Where We Started has such a poetic flavor to it, from beginning to end, it gives value to the miles travel, leading to a sense of hope for what to come. It may not be for every reader, but definitely one that I know will be cherished and remembered.
"This is not how our story ends."
Disclaimer: I received a copy of this book from the author/publisher. I was not required to write a positive review, and have not been compensated for this. This is my honest opinion.
For my review policy, please see my
Disclosure
page.
TO PURCHASE A COPY*
ABOUT THE AUTHOR
Cynthia Ruchti tells stories of hope through novels, nonfiction, devotionals, and speaking events. She serves as the professional relations liaison for American Christian Fiction Writers and is a frequent speaker at writers' conferences across the country. She married her grade school sweetheart, and the two live in the heart of Wisconsin, not far from their three children and five grandchildren.
GIVEAWAY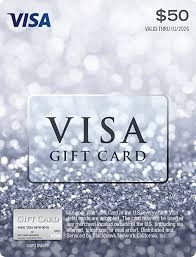 To celebrate her tour, Cynthia is giving away a grand prize of the Adventure begins" large tote bag, "This way to adventure" travel notebook, "Home is Where We Park It" metal wall hanging, a teardrop camper birdhouse, PLUS a $50 gift Visa gift card…to start your adventure fund!!
Be sure to comment on the blog stops for nine extra entries into the giveaway! Click the link below to enter.
TOUR SCHEDULE
Click on the banner below for the full tour schedule and for more chances to win!
*NOTE:
This post contains affiliate links.