". . . God don't waste nothin'. That all things is s'posed to wo'k fo' good."
(309 ARC)
Publisher:
Waterbrook Press
Release Date: April 2, 2019
Genre: Inspirational Historical Romance
For readers who love a heartwarming romance and a rich historical setting comes a tale of a young woman with a heavy burden, the International Cotton Exposition, and the pursuit of true love.
Eighteen-year-old Laurel Millard, youngest of seven children, is expected to stay home and "take care of Mama" by her older siblings, but Laurel has dreams of starting her own family. Operating a silk loom at the Atlanta Exposition will give her the chance to capture the heart of a man wealthy enough to take care of Laurel and any children she might bear, as well as her mother.
Langdon Rochester's parents have given him an ultimatum: settle down with a wife or lose his family inheritance. At the Exposition, Langdon meets Laurel. Marrying her would satisfy his parents's command, she would look lovely on his arm for social events, and in her besotted state, he believes she would overlook him continuing pursuing rowdy adventures with his unmarried buddies. Langdon decides to woo Laurel. Willie Sharp is not well-off and must take on an extra job at the Atlanta Exposition as a security guard. When mischief-makers cause trouble in the Women's Building, Willie is put in charge of keeping the building secure. He enjoys visiting with Laurel, who seems like the little sister he never had, but his feelings for Laurel change to something much deeper. Can Willie convince Laurel that he can give her better life–even with so little to offer?
A story of growing up, of taking charge of who you are, but also knowing your heart, A Silken Thread by Kim Vogel Sawyer takes readers on an emotional journey to of knowing when to let go, and when to hold on.


"She hadn't been holding to God, but He hadn't let go of her. He was clinging, as tenacious as that silken thread, and He would never let her go.

"

(307 ARC)
In a historical time of how one's difference can be the catalyst for hatred, as well as love seems almost as relevant now as it was then. The romantic thread may drive the story through, but it's the message of love, respect and integrity that held it together, illustrating a message of God's love for all. It was hard to read some areas due to the racial or social hierarchical discrimination towards some great characters. However, it was well executed and not at all graphic, providing readers a moral sense of right and wrong. In all, a beautiful story rich with historical details profound characters and analogical reasoning.


"Ain't two people anywhere that're exactly the same. But the differences only matter when we let'em. . . are we gonna let'em?

"

(207 ARC )
Disclaimer: I received an ARC of this book from the author/publisher. I was not required to write a positive review, and have not been compensated for this. This is my honest opinion.
ABOUT THE AUTHOR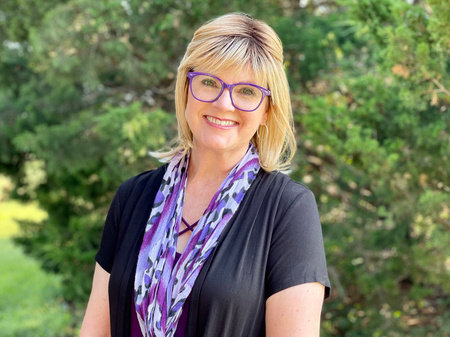 KIM VOGEL SAWYER is a highly acclaimed, best-selling author with more than one million books in print, in seven different languages. Her titles have earned numerous accolades including the ACFW Carol Award, the Inspirational Readers' Choice Award, and the Gayle Wilson Award of Excellence. Kim lives in central Kansas with her retired military husband, Don, where she continues to write gentle stories of hope. She enjoys spending time with her three daughters and grandchildren.
*NOTE:
This post contains affiliate links.